4 Facts About Children's Dental Health
Posted by Del Rey Dental on Jun 2 2021, 01:45 AM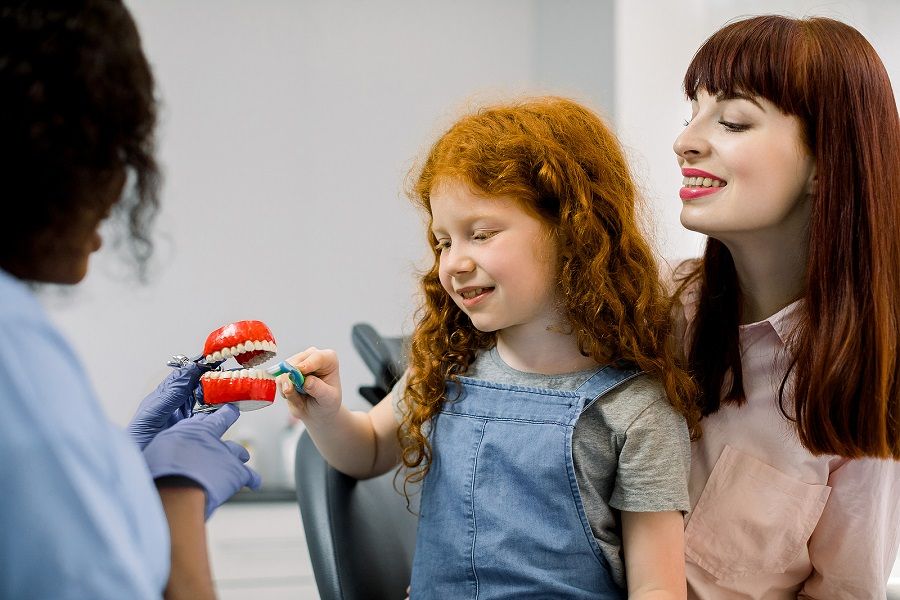 Let's face it, children don't come with instruction manuals. You strive to learn as much as you can to ensure your child stays healthy and reaches their developmental milestones on time. The health and development of their smile are equally important as their physical and emotional needs. Did you know this involves more than just brushing and flossing? Here are 4 facts your children's dentist in East Dallas believes every parent needs to know about their child's beautiful smile.
1. Tooth Decay is More Common Than Asthma
Although it is preventable, tooth decay is the most common childhood disease. It is even 5 times more prevalent than asthma and over 20 times more than diabetes. According to the Centers for Disease Control and Prevention, at least 42% of children will have a cavity before the age of 11. You can help safeguard your child's smile by encouraging a proper oral hygiene routine and limiting their consumption of sugar.
2. Children Need to See a Dentist
You know you're supposed to visit a dentist for a cleaning and checkup at least twice a year, but did you know children also need preventive care? Although their primary teeth are only in place for a few short years, they are crucial to your child's oral health and development. They allow them to speak, chew, and perform other necessary tasks. They also act as placeholders for the adult teeth. Routine care from a dentist ensures they stay healthy, and nothing stands in your child's way of achieving their best smile. The Academy of Pediatric Dentistry recommends children see their dentist for the first time before they turn one year old.
3. Sports Can Cause Dental Emergencies
Research shows 1 in 6 people have a dental emergency each year. Although they can happen to anyone, children are most often at risk, especially if they play sports. Whether your child rides a skateboard, plays basketball, or participates in another activity, safeguard their smile from dental emergencies using an athletic mouthguard.
4. Juice Isn't Always Healthy
Juice can be a great source of vitamins and nutrients, but many contain added sugars that can damage your child's smile. Instead, encourage them to drink water to prevent tooth decay. You can add fresh fruit if they need a little sweetness and flavor. You'll protect their smile from cavities while also ensuring they stay hydrated.
Encourage a Healthy Smile
With the right foundation from a young age, you can nurture your child's smile by teaching them the best dental health habits. You'll create the groundwork they need for optimal oral health for a lifetime.
About Dr. Andrew Tadros
Dr. Tadros earned his dental degree at the University of the Pacific Arthur A. Dugoni School of Dentistry and is a member of the American Dental Association and Texas Dental Association. He provides comprehensive care for patients of all ages. If your child needs to see a dentist, contact our office today to schedule an appointment.