4 Tips for Making Oral Hygiene More Fun for Your Child
Posted by Del Rey Dental on Feb 13 2020, 05:12 AM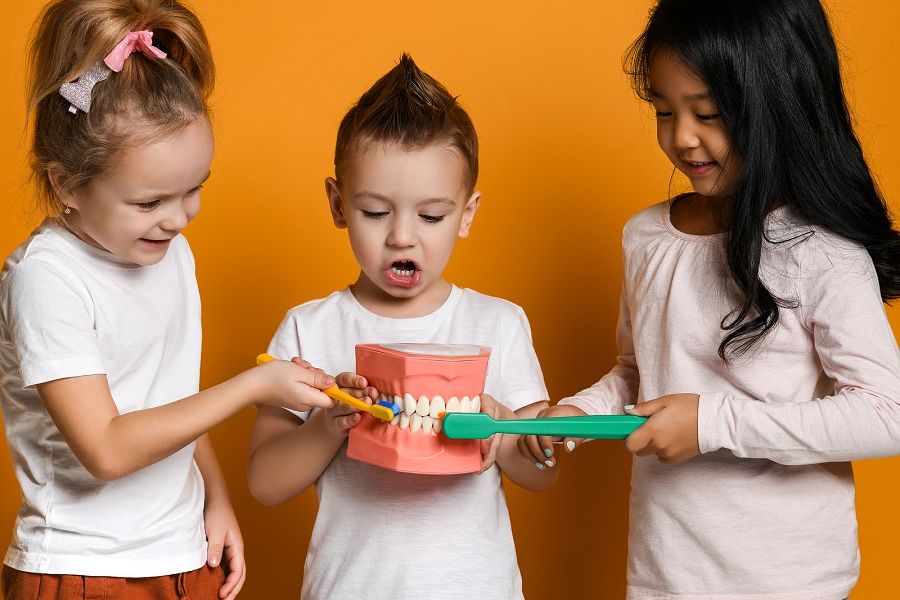 Sometimes, getting your child to brush and floss can feel like, well, pulling teeth. However, establishing good oral hygiene habits from an early age will set them up for a lifetime of having healthy teeth and being comfortable seeking dental care on their own. Luckily, a children's dentist in East Dallas is here with four tips for making your kids look forward to cleaning their teeth.
1. Let Them Pick Their Own Toothbrush and Toothpaste
When you're a kid, it feels like literally everyone is telling you what to do all the time, from what clothes to wear to where you need to go. Anytime your child gets to make their own decision can be a real treat. The next time you go to the dental section of your local grocery store or pharmacy, allow your child to pick out their favorite flavor of toothpaste and floss, and a toothbrush featuring their favorite color or cartoon character. Kids are more likely to engage in brushing and flossing if they had some say in the buying process.
2. Make Teeth Cleaning a Family Affair
Young kids love to copy what their parents do. Use this to your advantage by brushing and flossing at the same time every morning and evening. Eventually, your son or daughter will emulate that. From that point on, the whole family should clean their teeth together. Your child will see brushing and flossing as a fun family activity and not a boring chore.
3. Have a Tooth Brushing Dance Party
Two minutes is the recommended time that people of any age should brush their teeth. For a child, this can seem like forever to just stand still and brush. Spice up their oral hygiene routine by playing an upbeat, two-minute song and encouraging them to dance while they clean their pearly whites.
4. Reward Your Child's Progress
Purchase a chart and some gold star stickers. Place a sticker on the chart for every day that your son or daughter successfully brushes and flosses. Your child will feel a sense of accomplishment with every sticker earned. When the whole chart is filled with stickers, reward your child with a fun activity the whole family can do together, like a trip to the park. Just be sure that the reward doesn't have any sugar!
Getting your little one to brush and floss can feel like an uphill battle at times, but hopefully, these tips should make that process a little easier. For more advice on keeping your child's smile healthy, visit your dentist.
About the Author
Dr. Andrew Tadros is a family dentist in East Dallas who loves building long-lasting relationships with patients. As a member of the American Dental Association and Texas Dental Association, he keeps up to date with the latest techniques and technology that modern dentistry has to offer. He particularly enjoys helping young smiles thrive. To learn more about taking care of your child's teeth, visit Dr. Tadros' website.