Dental Checkups Do More Than Just Keep Your Smile Sparkling
Posted by Del Rey Dental on Jun 17 2020, 06:01 AM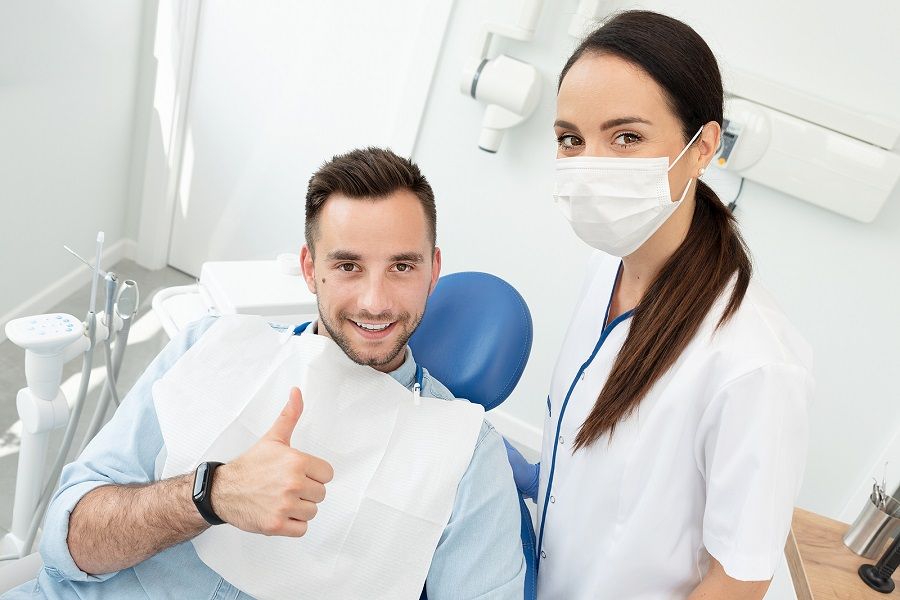 Your biannual dental checkups and cleanings are about so much more than keeping your pearly whites bright! As your dentist polishes your teeth and checks for cavities, they're also conducting a thorough oral health exam. The wellbeing of your mouth can tell them a lot about what's going on in the rest of your body. Read on as your East Dallas dentist breaks down the different parts of your routine dental checkups.
Medical History
Talking about your health is an important part of your exam. Your dental chart should be up to date with all the medications you're currently taking and what medical conditions you have.  You should also take this opportunity to tell your dentist any new or unusual dental symptoms you've begun to experience, like tooth sensitivity or easily bleeding gums.
X-Rays
Your dental checkups will sometimes include taking X-rays, especially if you haven't had them taken in a while. Your dentist can compare new X-rays to old ones to see if there have been any changes. Looking beneath the gumline can reveal issues that you can't see or feel yet, like bone loss, deep dental infections, hidden cavities, or developing wisdom teeth.
Gum Disease Check
The most common cause of tooth loss in the US is a bacterial infection called gum disease. The early stages of this common oral health issue cause symptoms like bright red, inflamed, and easily bleeding gums that can be easily overlooked until the infection has worsened significantly. Early detection is the key to preventing permanent damage, so your dentist will closely inspect your gum tissue for any warning signs at every dental checkup. If an infection is discovered, they can use a variety of treatments to eliminate the bacteria and restore your gum health.
Oral Cancer Screening
An oral cancer screening is another component of your regular dental checkups. Your dentist will carefully look for abnormalities on your lips, tongue, gums, inside of your cheeks, and the roof of your mouth. If they notice any strange patches, lumps, or sores, they may recommend further testing. Thankfully, oral cancer can usually be treated successfully when found early enough.
Neck & Jaw Joint Exam
Part of your oral health exam takes place outside of your mouth. Your dentist may feel beneath your jaw and along your neck for unusual bumps, which could point to blocked salivary glands or infected lymph nodes. They may also place their fingers over your jaw joints and ask you to open and close your mouth. Clicking, popping, or pain could be warnings of TMJ disorder, which may be the result of an abnormal bite, arthritis, or grinding your teeth.
Remember, your regular dental checkups play a key role in monitoring your oral health and general wellbeing. See your dentist twice a year to keep your smile looking and feeling its best!
About the Author
At Del Rey Dental in East Dallas, TX, Dr. Andrew Tadros cares just as much about his patients' general health as their beautiful smiles. He takes the time to get to know each of his patients individually to fully understand their dental needs and concerns. Each checkup is designed to be comfortable, relaxing, and guilt-free to help make great oral health care attainable for everyone. If you'd like to learn more about your oral health with a dental checkup, feel free to reach him via his website or at 469.917.7444.