How Mouthwash Can Help You Get More Than Just Fresh Breath
Posted by Del Rey Dental on Jan 28 2020, 05:18 AM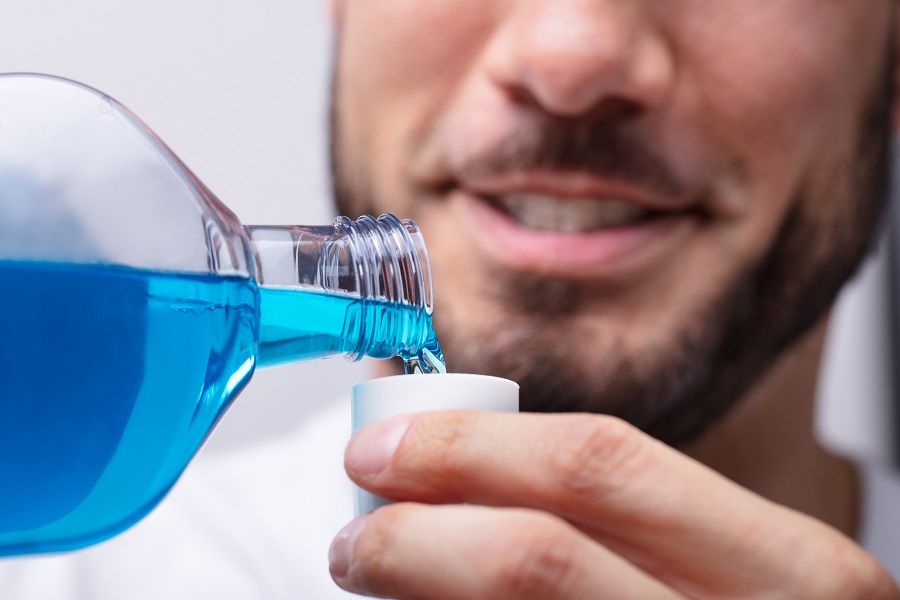 When it comes to keeping your smile clean and healthy, dental experts agree that there are no better tools for the job than your toothbrush and a flossing instrument. But what about mouthwash? It certainly makes your breath smell better, but can it help you improve your oral health? Well, it depends on what conditions ail you and which product you choose. With the right mouthwash, you can create a dental routine that's tailored to your needs specifically. Read on as your family dentist in East Dallas breaks down everything you need to know about this extra step in your oral healthcare routine.
Is Mouthwash Effective?
Since it's a liquid, mouthwash can clean places in your mouth that your toothbrush or floss has trouble reaching. While it can't physically remove the plaque and bacteria from your teeth as well, oral rinses contain a variety of compounds designed to mitigate the effects of certain oral health issues. These therapeutic mouthwashes contain ingredients like fluoride, chlorhexidine, peroxide, and cetylpyridinium chloride that are effective against tooth decay, gum disease, halitosis, and more. In fact, a recent study found that regularly using mouthwash after toothbrushing can reduce plaque by up to 26.3% and gingivitis by 21%.
What Is Mouthwash Used For?
Oral rinses come in a wide variety of flavors, colors, and uses. A few of the most common types of mouthwash include:
Cosmetic: theses simple mouthwashes are designed to make your breath smell better, but don't fight any underlying issues.
Fluoridated: this oral rinse is ideal for those who struggle with cavities. The fluoride it contains strengthens teeth to protect them from decay.
Antiseptic: this is the most common option available. It usually uses alcohol to control any harmful bacteria in the mouth, which helps treat bad breath and oral infections like gum disease.
What's the Best Way to Use Mouthwash?
The way you use your mouthwash will determine its efficiency. Remember, the plaque and bacteria should be removed from your teeth with a toothbrush and floss beforehand for the best results. If you're using a fluoridated toothpaste, its best to wait a little while to rinse your mouth. Use the provided container to measure the proper amount of mouthwash, then swish it around in your mouth for 30-60 seconds. It's not meant to be swallowed, so spit it out when the time is up. While these guidelines apply to most oral rinses, be sure to carefully read the instructions on the package for any special instructions.
If you're having trouble deciding which product is best for your mouth, feel free to talk to your dentist in East Dallas. They can help you choose the perfect mouthwash to personalize, improve, and get the most out of your dental care routine for a healthy, fresh smile.
About the Practice
At Del Ray Dental in Dallas, TX, we make sure that your visit to the dentist isn't a guilt trip. Dr. Andrew Tadros and our friendly team focuses on making you feel comfortable and at ease as you get the superior dental care you deserve. Dr. Tadros is passionate about helping his patients get the smile they've always wanted and would be happy to help you make the most out of your dental routine. If you have questions about choosing the right mouthwash, feel free to contact him at his website or 469.917.7444.