Blue Cross Blue Shield Dentist – East Dallas, TX

Enjoy Comprehensive Dental Insurance
You may think brushing and flossing are enough to keep your smile healthy, but you also need to see your dentist at least twice a year for a cleaning and checkup. Now, it is easier than ever to get the care you need because you have dental insurance with Blue Cross Blue Shield. This gives you access to the comprehensive, affordable care your smile depends on to keep your teeth and gums healthy. You will reduce your overall dental expenses by preventing the need for a costly treatment down the road. At Del Rey Dental, we are proud to be in-network to help you maximize the value of your policy to maintain a healthy smile.
We will work with patients to best use their insurance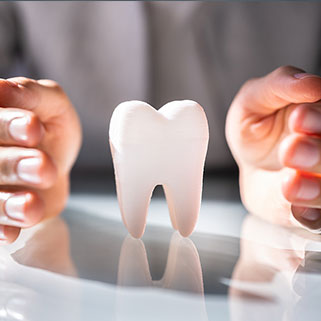 Blue Cross Blue Shield Coverage Availability & Fees
Blue Cross Blue Shield is a trusted provider for affordable dental coverage in the United States. They focus on prevention to keep your smile healthy. This allows you to reduce your long-term dental costs. In fact, every $1 spent on prevention can save you $8 to $50 on restorative and emergency services. Now, it is easier than ever to maintain your preventive visits. By paying your monthly premiums, you can visit your dentist for little to no out-of-pocket cost. You are also given a yearly allowance to use toward restorative treatments after paying your annual deductible.
Depending on your specific insurance policy, your coverage may include:
100% preventive care.
80% minor restorative treatments.
50% major restorative treatments.
Blue Cross Blue Shield recommends you choose a dentist who is in your network to make the most of your coverage, like our team at Del Rey Dental. We have pre-negotiated rates with the insurance carrier to reduce the amount you need to pay. You still have the freedom to visit a dentist who is not in-network, but you will need to pay the difference between their fees and your insurance's allowable coverage.
We work with both in-network and out-of-network patients to keep your treatments within your budget, even is that means splitting them across calendar years. With less than 3% of Americans meeting or exceeding their annual coverage, we are by your side to help you use your benefits to their full potential to ensure nothing is wasted.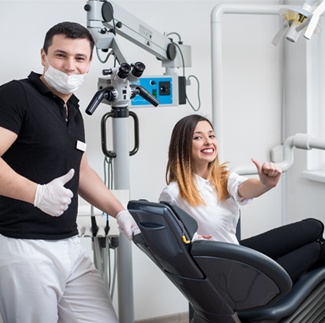 Meet our Insurance Experts
For almost 10 years, our office insurance experts, has helped patients make the most of their dental insurance to achieve their oral health goals. She works on your behalf with Cigna to file the necessary claims and paperwork for reimbursement. She will help you maximize your policy to reduce the amount you need to pay.
We understand your insurance coverage can be confusing. Our insurance experts takes the time to explain how your benefits are being used to pay for your treatments. If a procedure exceeds your annual allowance, she will discuss your various payment options to keep it within your budget.