What's the Difference Between Dental Insurance and General Medical Insurance?
Posted by Del Rey Dental on Oct 30 2020, 05:53 AM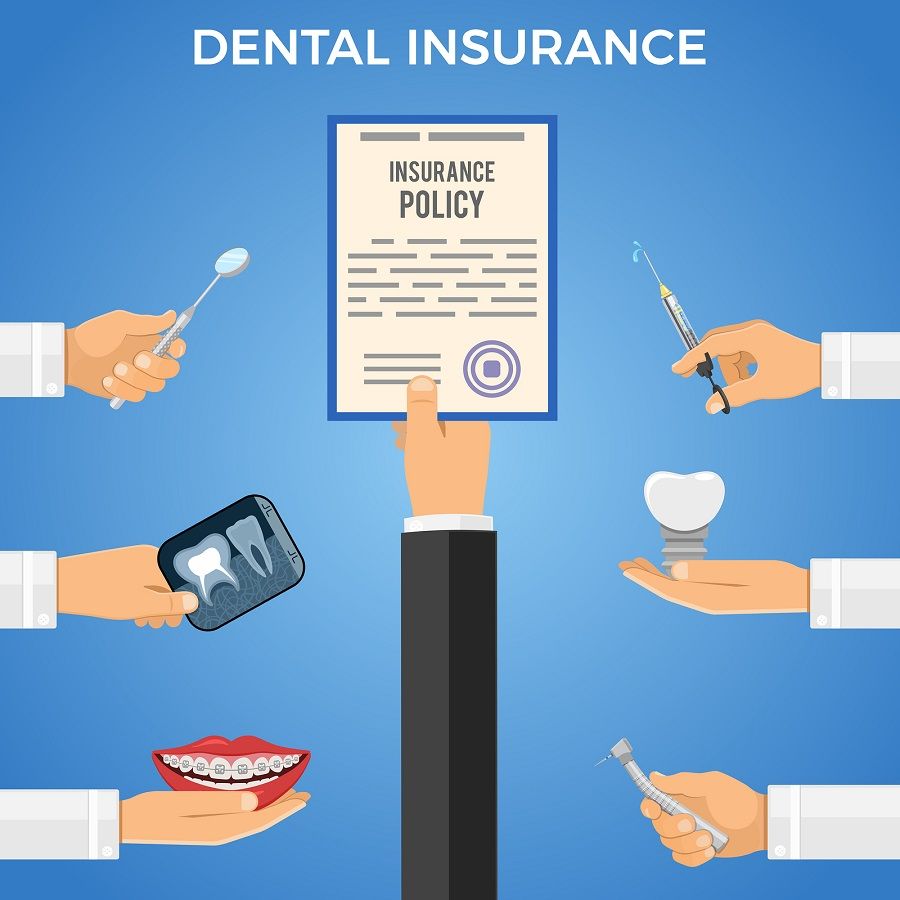 You've just accepted a new job and enrolled in their insurance benefits program. You're so excited to sign up for a plan that gives you discounts on your healthcare that you almost don't notice something a little bit strange: your dental insurance is completely different from your general insurance. Why is that? If your mouth is a part of your body, then shouldn't oral care be covered under medical insurance? Fortunately, a dentist in East Dallas is here to tell you why medical insurance is different from dental insurance.
Medical vs. Dental Insurance
At first, it may seem arbitrary to designate a whole other type of insurance just for treating the teeth and gums. However, there's a logical reason for it. Generally, dental insurance is proactive, while medical insurance is reactive. Medical insurance is typically used after a health issue has already developed, and dental insurance is primarily focused on avoiding issues in the first place.
Your teeth are protected by an outer shell made of enamel. Enamel is the strongest material in the human body, but technically, it's inorganic. Once enamel has been damaged or lost, it's gone forever. It cannot grow back. As a result, it's much easier and smarter to prevent dental issues than it is to treat them, which is why dental insurance primarily covers the cost of preventive care, such as checkups and cleanings.
Benefits of Using Your Dental Insurance for Preventive Care
Many oral health problems, like gum disease, cavities, and oral cancer, don't present noticeable symptoms until serious damage has occurred. At this point, you'll likely need invasive, expensive treatment that won't be fully covered by your insurance. By getting two checkups a year, though, your dentist can detect these issues early enough that treatment is simple and will be almost or entirely covered. In addition to saving you money in the long term, routine dental appointments can:
Prevent dental emergencies. Teeth can become fractured or develop a raging toothache at a moment's notice, but regular checkups can keep these issues from turning into full-blown emergencies.
Protect your overall health. Since your mouth is one of the main gateways to the rest of your body, it makes sense that the health of your gums and teeth impact your general health. Luckily, your dentist can keep your mouth in pristine condition.
Catch other health issues. At least 90% of health problems display oral symptoms. Your dentist can play a role in the early diagnosis and intervention of health concerns like diabetes, heart disease, HIV, and many more.
Now that you know how dental insurance differs from medical insurance, why not go ahead and schedule your next dental checkup? It will most likely be fully covered, and it can save you so much money down the road!
About the Author
Dr. Andrew Tadros is a dentist in East Dallas, TX who earned his Doctor of Dental Surgery degree from the University of the Pacific Arthur A. Dugoni School of Dentistry in San Francisco. His practice, Del Rey Dental, is in-network with a vast array of dental insurance carriers, including Aetna, BlueCross BlueShield, and Delta Dental. To find out how much you can save by scheduling an appointment at his practice, contact Dr. Tadros by calling 469.917.7444.