Preventive Procedures Offered By Our Top Children's Dentist
Posted by Del Rey Dental on Oct 19 2022, 10:27 PM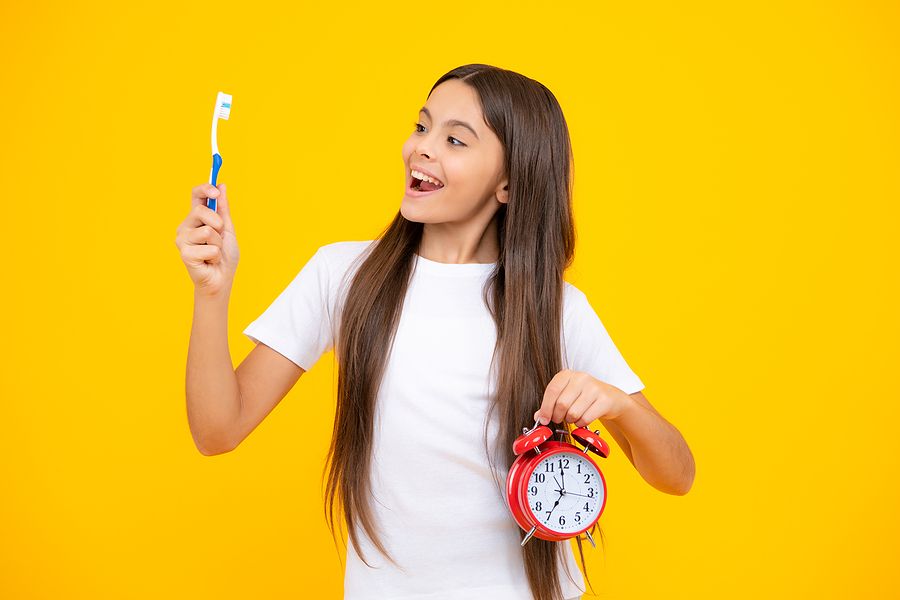 Maintaining optimal oral health is crucial for your child's overall well-being. At our dentist's office, there are a number of preventive treatments your child can receive. Read on to learn about some of the treatments offered.
Preventive Dentistry
Preventive dentistry is all about helping you maintain good oral health! This includes regular checkups with our office and practicing daily oral hygiene habits. We like to see children every six months or so for routine appointments that can include everything from getting their teeth cleaned to X-ray imaging and digital X-rays to screen for decay or cavities. But kids aren't the only ones who can benefit from routine dental care – adults can also benefit from preventive dentistry services! Here are the preventative dental services we offer to children:
Professional dental cleanings are an important part of preventive care because they remove plaque buildup from the teeth and gums that cause gum disease and bad breath. A professional cleaning can also help keep your gums healthy, as removing debris and tartar from the surface of your teeth helps to prevent gingivitis. We recommend that everyone schedule at least two professional cleanings a year. We can recommend more frequent appointments if your child is prone to cavities.
A routine checkup with one of our pediatric dentists includes a thorough examination of your child's teeth and gums to ensure that there aren't any cavities or other issues developing. Your child should also have a cleaning done at a routine visit, so that plaque and tartar buildup is removed from tooth surfaces. This can help prevent tooth decay and keep gums healthy. Dental cleaning involves removing any hard deposits on teeth and then polishing them to keep teeth looking their best. Since children are still learning how to brush and floss properly, it's important that an adult help them to clean their teeth until they can do it alone. We can provide guidance as needed during visits for checkups and cleanings.
Dental sealants fill in the grooves in a person's teeth. These areas can be harder to keep clean, and sometimes food can become trapped there, causing cavity formation. A sealant can essentially "seal" these areas off to prevent tooth decay. They are both safe and easy to apply and are most often used on patients' back molars to protect them from cavities.
Fluoride is a natural mineral that helps strengthen teeth and prevent decay. This treatment involves applying a varnish that contains fluoride to the teeth. When ingested, the fluoride can help form stronger enamel on the tooth's surface as well as fight off bacteria in the mouth that can cause tooth decay. It is safe for both adults and children and can be applied during routine cleanings and checkups. Your dentist may recommend it if you struggle with frequent tooth decay or have weak enamel.
Del Rey Dental is equipped with the best dentists and modern amenities that enable the best treatment for the patients. To schedule your appointment with us, visit our office at 11525 Jupiter Rd #103, Dallas, TX 75218. You can also reach us at (469) 917-7444 and schedule an appointment.