Emergency Dentist – Dallas, TX
Fast Relief for Dental Pain
Dental emergencies never seem to happen at a convenient moment. Maybe your child has badly chipped a tooth only a few days before school photos, or your spouse has woken up with searing mouth pain just as you're about to leave for a much-deserved vacation. At Del Rey Dental, we want our patients to get the help they need when they need it most – that's why our team makes time for urgent emergency dental care as soon as possible, including on the same day you call or on Saturdays, if necessary. Don't hesitate to contact us right away if you need an emergency dentist in Dallas!
Why Choose Del Rey Dental for Emergency Dentistry?
Same-Day Emergency Appointments Available
Convenient Evening & Weekend Office Hours
Fast-Acting Nitrous Oxide Sedation
Unparalleled Experience & Qualifications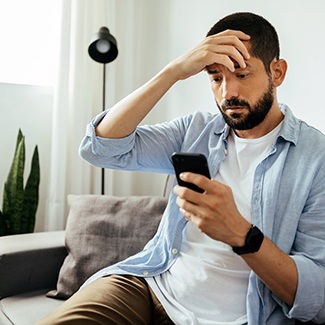 When it comes to compassion and dedication, in the dental field, Dr. Tadros is truly second to none. He doesn't treat patients like numbers – everyone receives the dedicated time and attention they need, no excuses. If you or your child is experiencing a dental emergency, he will focus on relieving your pain quickly using tried-and-true dental techniques and modern technology, helping your family get back to your normal routine as soon as possible. You can always count on the team at Del Rey Dental!
How We Treat Dental Emergencies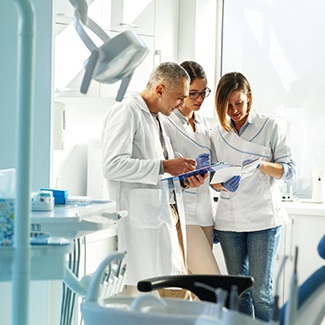 Call Us: The first step you should always take if you experience a dental emergency is to contact our office. Our knowledgeable front desk staff will provide you with advice to minimize the risk of sustaining any additional dental damage and help ease your discomfort until you're able to reach us. We try our best to fit our patients who are experiencing pain in for an appointment the same day they call.
Get Examined: Once you arrive at our office, you'll receive a thorough examination from Tadros. He'll inspect your gums, teeth, and if necessary, capture X-rays to view the underlying structures of your smile, like the roots of your teeth.
Diagnosis & Treatment Plan: Based on our team's findings, we'll diagnose the problem at-hand and walk you through each of your treatment options. We want you to feel confident and comfortable moving forward with care and are happy to answer any questions you may have.
Receive Treatment: Once you consent to treatment, our team will quickly and effectively address your concerns and restore the health and appearance of your grin.
The Most Common Dental Emergencies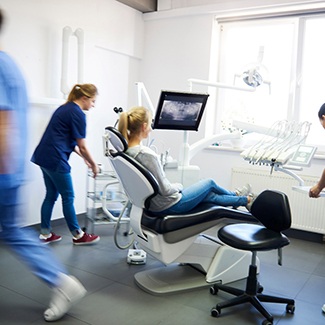 Dental emergencies are delicate situations, and whether you're in pain or simply experiencing out-of-the-ordinary symptoms, we recommend contacting our team at Del Rey Dental immediately. Below, we've also included a list of some of the most common emergencies we treat for your convenience.
Icon Chart Here
Understanding the Cost of Dental Emergencies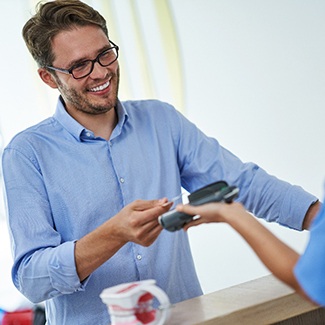 The cost of your dental emergency in Dallas will be based on a variety of factors, including what issue you face and the treatment you require to get your oral health back on the right track. The best way to minimize the extent of your oral damage and save money is to visit your emergency dentist as soon as you notice any out-of-the-ordinary symptoms. From there, we can conduct a thorough examination, take any necessary X-rays, and get you the fast, pain-relieving dental care you need.
Every Dental Emergency Requires Its Own Treatment Plan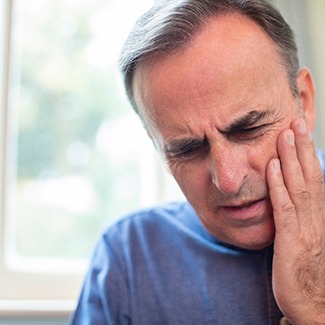 Different dental emergencies can require different solutions, which is why there's no set cost for an emergency dental visit. Based on your emergency dentist in East Dallas thorough examination and diagnosis, we'll outline a customized treatment plan to restore your smile and protect it from further harm.
Less progressed problems typically require less invasive treatments. For example, a cavity can be treated with a simple filling, while a tooth infection may require root canal treatment as well as a dental crown, or even a tooth extraction. When we fill you in on our treatment recommendation, we'll walk you through details about cost as well, so you don't feel left in the dark.
Does Dental Insurance Cover Dental Emergencies?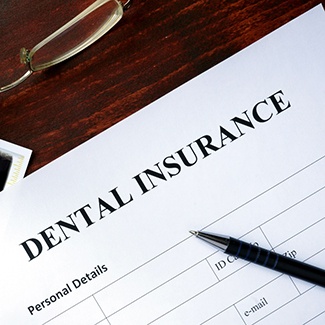 At Del Rey Dental, we're proud to make getting the urgent dental treatments you need affordable by being an in-network provider with most major PPO dental insurance plans, like Aetna, Humana, Ameritas, Delta Dental, and countless others. Many patients' benefits will cover at least a portion of the cost of their emergency dental treatment, but we'll help you navigate your plan to find out your specific coverage. Even if we're not in-network with your provider, we can help you file a claim so you can maximize your investment in dental insurance.
Making Dental Emergency Visits More Affordable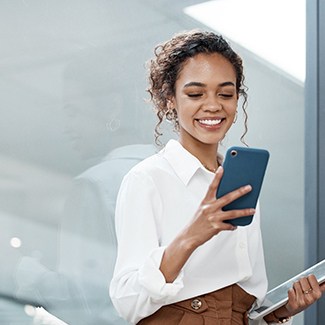 In addition to dental insurance, we offer an affordable and simple dental savings plan, called the DRD Loyalty Plan. For a flat annual or monthly fee, you'll be able to enjoy dental coverage without having to worry about deductibles, co-payments, waiting periods, or any other hassles that you'd need to navigate through insurance companies. When you enroll in our plan, you'll have access to full mouth X-rays, annual cleanings, bitewing X-rays, emergency exams, and routine checkups. In addition to all of these benefits, you'll receive a 30 to 50 percent discount on other dental services that we provide as well.
Tooth Extractions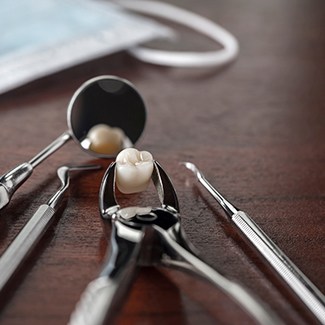 Extracting one or more natural teeth is never our dental team's first choice – ideally, we want to help every patient enjoy their original smiles for life! Unfortunately, this just isn't always possible. Here are some scenarios where tooth removal may be the best choice for you or your child's wellbeing:
Advanced tooth decay is present and cannot be treated with regular restorative services.
One or more teeth have experienced a traumatic injury.
Orthodontic treatment is highly recommended, and one or more teeth must be removed to make room for it.
A young patient's "baby" tooth is impeding the development of the adult tooth.
Rest assured that our East Dallas dental team will always take the time to make sure patients are safe and comfortable throughout the tooth extraction procedure. If a replacement is needed, Dr. Tadros can jumpstart this process right away so that no one has to spend a large amount of time without the complete, confident smile they deserve.
Keys to Preventing Dental Emergencies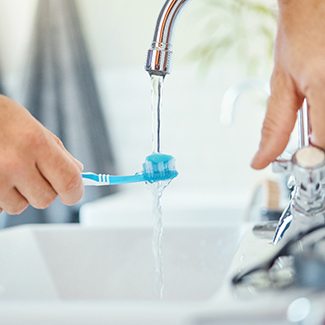 Although you can't completely avoid experiencing a dental emergency, there are several steps you can take to reduce your risk, including:
Maintain a good at-home oral hygiene routine by brushing twice a day and flossing daily.
Visit Dr. Tadros for a checkup and cleaning twice a year to prevent small oral health problems from getting worse.
Maintain a balanced diet that doesn't contain excessive amounts of carbohydrates or sugars, which harmful oral bacteria love to feed on.
Protect your teeth from the threat of damage by wearing a protective nightguard if you grind your teeth or sportsguard if you participate in contact sports.