Dental Crowns – Dallas, TX
Protect Your Natural Smile
The outermost layer of your teeth, called enamel, is the strongest material in the human body. Because it's technically inorganic, though, tooth enamel is unable to heal itself after it has suffered damage. Once a tooth has been severely decayed or otherwise damaged, it will require some kind of restorative dentistry work in order to protect it from further injury. Dental crowns in Dallas are one such treatment. Due to their ability to look and feel like natural tooth enamel, they've become incredibly popular in the dental world. To learn how our team at Del Rey Dental can repair your smile with a dental crown, contact our dental office today!
Why Choose Del Rey Dental for Dental Crowns?
State-of-the-Art Dental Technology
Compassionate and Experienced Dental Team
Metal-Free Materials for Seamless Restorative Improvements
What Are Dental Crowns?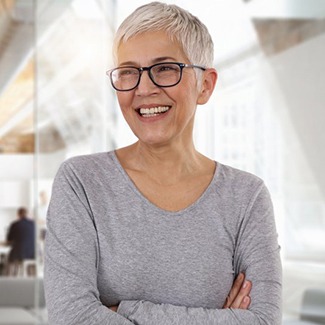 A dental crown is a personalized "cap" that is designed to fit exactly over the crown of your tooth, which is the portion that is visible when you smile. This precise fit keeps your bite even and prevents harmful oral bacteria from reaching your tooth and causing additional damage. In most cases, it takes two appointments to place a crown; one to prepare the tooth and take impressions, and another to cement the crown over the tooth.
While dental crowns used to only be made from metals like gold, today's crowns are usually made with metal-free options like zirconia, porcelain, or ceramic. Not only are these materials durable enough to withstand daily biting and chewing forces for several years, but they can be custom-made to mimic the size, shape, color, and proportion of the adjacent teeth. Once your crown has been placed, onlookers shouldn't be able to distinguish it from your "natural" pearly whites.
Benefits of Dental Crowns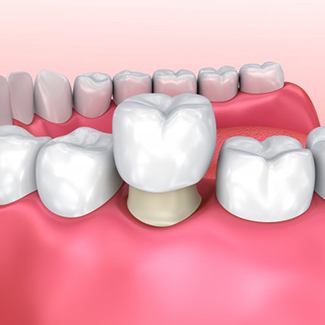 Dental crowns offer a host of oral health benefits. Not only do they make injured or decayed teeth stronger, they restore the tooth's original shape and appearance while sealing out dangerous bacteria. Your natural tooth is protected against further damage that might result in the tooth needing to be extracted and replaced, which can be costly. For this reason, getting a crown right when you need it could save you money in the long run.
Am I a Good Candidate for a Dental Crown?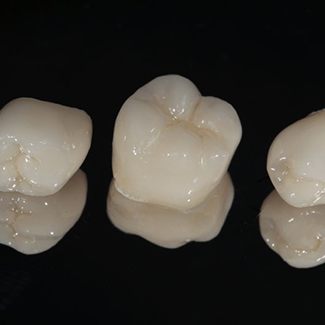 If your tooth is chipped or cracked in a way that's more than just a cosmetic issue, you might need a dental crown to prevent the damage from worsening. Another common reason you might need a crown is if you have a cavity that's too large to fix with a standard filling. A good rule of thumb is if the cavity takes up more than two-thirds of the tooth's natural structure. Dental crowns can also be placed over teeth that don't have any structural issues but are cosmetically imperfect.
The only way to know for certain whether you're a good candidate for a dental crown is to schedule a consultation with Dr. Andrew Tadros, your trusted dentist in Dallas. He can examine your mouth and determine which dental treatment would be best for helping you attain the healthy, gorgeous smile you deserve!
Understanding the Cost of Dental Crowns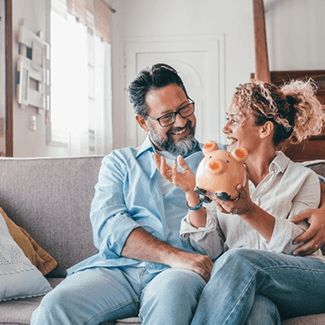 Your dentist may have informed you that you might require a dental crown to repair a compromised tooth. While this procedure is incredibly helpful and can save you plenty of time and worries about your smile, you'll still want to know how much you can expect to pay for the treatment. After all, you shouldn't have to break the bank to retain the healthy smile you deserve. To help you be well-informed, our team has listed some of the factors that can influence the overall cost of dental crowns. We're also happy to help you navigate your dental insurance benefits as well as discuss your alternative financing options to make your treatment more manageable.
Factors That Affect the Cost of Dental Crowns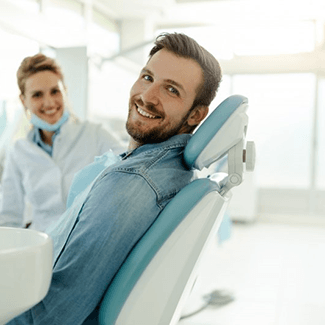 The price of a dental crown can be impacted by a variety of factors. When our team calculates the overall cost, we'll typically consider the following points:
The complexity of the decay and/or damage to the tooth
The kind of material used to construct the dental crown (such as zirconia or EMAX)
Any preliminary procedures that may be required beforehand (like gum disease therapy or dental implant placement)
Some people may be tempted to go for the more affordable materials to save some cash on dental crowns. However, you'll want to remember the value of having high-quality products. Cheaper restorations typically come with complications that you won't find in the results you'll get from your dentist. Investing in a professional dental crown will certainly reward you with a more secure and lifelike solution for repairing and strengthening a compromised tooth.
Does Dental Insurance Cover Dental Crowns?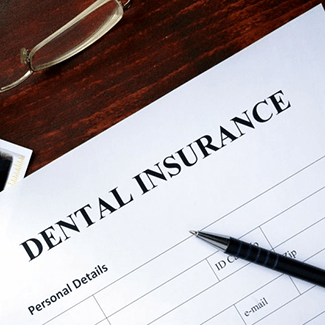 Since this restorative treatment helps renew a damaged/decayed tooth and benefits the rest of your oral health, dental insurance can typically provide coverage for the procedure. In most cases, this can involve around 50% of the total cost being taken care of by your provider. However, every policy is unique, so you'll need to verify the details of your plan with your company before committing to anything. Our team can also help you navigate your policy and understand your deductible and annual maximum so that you can make the most of your benefits.
Options for Making Dental Crowns Affordable
If you don't have dental insurance, you can still explore alternative solutions for making your treatment easier to manage. For instance, we have our DRD Loyalty Plan, which acts similarly to insurance but without any maximum or waiting periods. With a low annual fee, many of your basic services will be covered and you'll receive a 20% discount on all restorative procedures, including dental crowns. We're also partnered with CareCredit so that you can split your treatment cost into monthly installments that come with little-to-zero interest!