Dental Crowns – East Dallas, TX
Protect Your Natural Smile
The outermost layer of your teeth, called enamel, is the strongest material in the human body. Because it's technically inorganic, though, it's unable to heal itself after it has suffered damage. Once a tooth has been severely decayed or otherwise damaged, it will require some kind of restorative dentistry work in order to protect it from further injury. Dental crowns in East Dallas are one such treatment. Due to their ability to look and feel like natural tooth enamel, they've become incredibly popular in the dental world. To learn how our team at Del Rey Dental can repair your smile with a dental crown, contact our office today!
Why Choose Del Rey Dental for Dental Crowns?
State-of-the-Art Technology
Compassionate and Experienced Dental Team
Metal-Free Materials for Seamless Restorative Improvements
What Are Dental Crowns?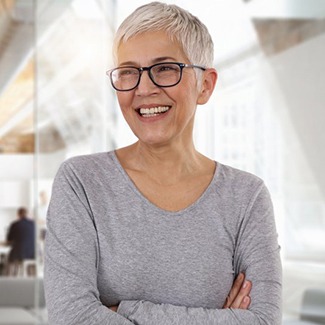 A dental crown is a personalized "cap" that is designed to fit exactly over the crown of your tooth, which is the portion that is visible when you smile. This precise fit keeps your bite even and prevents harmful oral bacteria from reaching your tooth and causing additional damage. In most cases, it takes two appointments to place a crown; one to prepare the tooth and take impressions, and another to cement the crown over the tooth.
While crowns used to only be made from metals like gold, today's crowns are usually made with metal-free options like zirconia, porcelain, or ceramic. Not only are these materials durable enough to withstand daily biting and chewing forces for several years, but they can be custom-made to mimic the size, shape, color, and proportion of the adjacent teeth. Once your crown has been placed, onlookers shouldn't be able to distinguish it from your "natural" pearly whites.
Benefits of Dental Crowns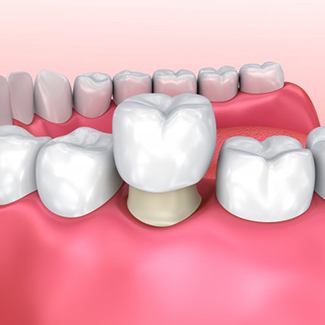 Dental crowns offer a host of oral health benefits. Not only do they make injured or decayed teeth stronger, they restore the tooth's original shape and appearance while sealing out dangerous bacteria. Your natural tooth is protected against further damage that might result in the tooth needing to be extracted and replaced, which can be costly. For this reason, getting a crown right when you need it could save you money in the long run.
Am I a Good Candidate for a Dental Crown?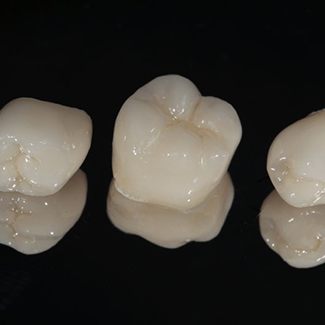 If your tooth is chipped or cracked in a way that's more than just a cosmetic issue, you might need a dental crown to prevent the damage from worsening. Another common reason you might need a crown is if you have a cavity that's too large to fix with a standard filling. A good rule of thumb is if the cavity takes up more than two-thirds of the tooth's natural structure. Crowns can also be placed over teeth that don't have any structural issues but are cosmetically imperfect.
The only way to know for certain whether you're a good candidate for a dental crown is to schedule a consultation with Dr. Andrew Tadros, your trusted dentist in East Dallas. He can examine your mouth and determine which treatment would be best for helping you attain the healthy, gorgeous smile you deserve!