Dallas, TX Dentist
Get to Know Andrew Tadros, DDS
Dr. Tadros first opened the doors to Del Rey Dental in 2016, and he can't wait to serve the greater Dallas community with top-notch dentistry for many, many more years to come. He loves building relationships with patients and seeing them come back again and again for regular dental care. Earning their trust and helping them feel comfortable is absolutely the most rewarding part of his job! To learn more about Dr. Tadros, keep reading below:
Why Did You Decide to Become A Dentist?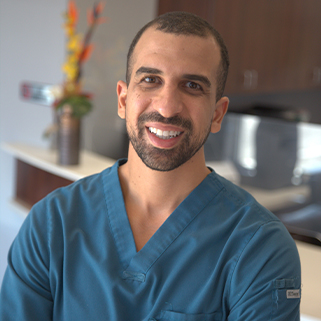 Dr. Tadros' interest in dentistry was initially sparked when he was just a kid and suffered from a recurring toothache. His parents took him to a new dentist in town who fixed the issue immediately – it felt like magic! That dentist (Dr. Tilton) made a lasting impression on him from that day forward and helped him learn very quickly that dentists are there to help people. As he grew up, he became more and more interested in the field and felt like his natural ability for connecting with people was well-suited to this type of work.
Where Did You Study Dentistry?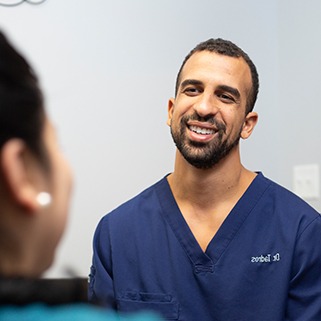 After completing his undergraduate degree at the University of the Pacific in Stockton, CA, Dr. Tadros went on to achieve his Doctor of Dental Surgery at the University of the Pacific Arthur A. Dugoni School of Dentistry in San Francisco. While he was in dental school, he also helped lead two dental mission trips to Fiji. This experience helped him realize just how much of a positive difference he could make in people's lives with his new skills. Upon graduation, he moved from California to Southern Texas for a job opportunity and worked as an associate dentist until deciding to open up his very own dental practice – and the rest is history!
Dr. Tadros is currently a member of the following organizations:
American Dental Association
Texas Dental Association
Outside of the Dental Office, What Do You Like to Do?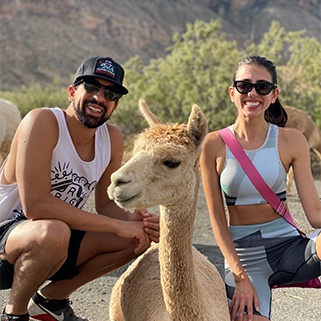 Dr. Tadros is married to Ronak, a Dallas native, and together they have a Frenchie named Lola. When it comes to personal hobbies, Dr. Tadros has been doing yoga for five years now, which is great because dentistry can really put a strain on the back and neck. He also rides his bike around in the spring and fall when the weather is nice, spends quality time at the pool (either lounging or swimming laps), and regularly goes to concerts, art galleries, and live shows in Dallas. Dr. Tadros and Ronak make frequent trips to visit family back in California.
Traveling is also a big part of Dr. Tadros and Ronak's life. They love going to new places that they've never been before, spending time in nature, exploring hiking trails, and exploring this great world they live in. His favorite type of vacation is going sailing – he and his friends regularly fly to some islands and rent a catamaran for a week to sail around. He's always in the role of first mate on these trips, which means that he puts the sails up, helps with docking and anchoring, and keeps the boat clean. If you look around Del Rey Dental, you'll definitely notice some photos of sailing trips on the walls.