Veneers – Dallas, TX
Achieve a Brighter Smile Quickly and Effectively
Whenever you're looking at someone's brilliantly white smile, especially when they act for a living, you should know that more often than not, their smile is actually enhanced with dental veneers. Of course, you don't have to be a movie star or be ready for the red carpet just to have a smile you feel confident showing to friends and family. Del Rey Dental has both the expertise and the high-quality materials to make your smile radiant from top to bottom. Call our dental office today and we'll help you get started with veneers in Dallas!
Why Choose Del Rey Dental for Veneers?
Non-Judgmental Dentist and Team Members
Convenient Saturday and Evening Hours
High-Quality Dental Ceramics Utilized
Benefits of Veneers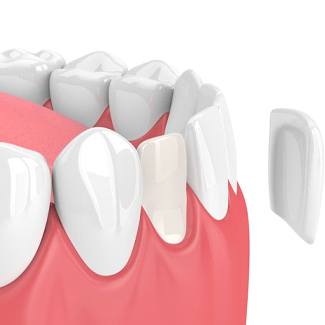 The same material that's used to make metal-free dental crowns is also used for veneers, so you can expect your smile to look completely natural once the veneers are placed. The main difference is we don't have to cover the entire tooth just to make it free of imperfections. Following your dental treatment with veneers, you can expect:
A beautiful restoration that lasts 15 years and longer with proper maintenance
Material that blends in with your surrounding teeth
A treatment that is just as fast as it is effective
A restoration that is more capable of withstanding stains than natural enamel (which is very porous in nature and therefore more likely to stain)
The Treatment Process for Veneers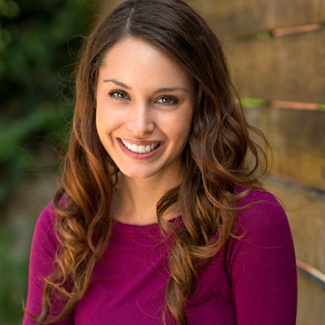 During your first appointment, you'll have an opportunity to work with Dr. Tadros himself to discuss your specific smile concerns. At this appointment, he'll confirm which teeth you'd like to cover with veneers, how many teeth are needed to make your smile free of imperfections (i.e. stains, chips, gaps, etc.), then begin preparing your teeth so they can receive the veneers. Keep in mind that a small amount of tooth enamel will need to be removed so the veneers can sit flush. You will wear temporary veneers for the next two weeks as your permanent veneers are being made, giving you time to get use to your new appearance! At the second appointment, we'll place your veneers and make any final modifications as needed.
How to Make Your Veneers Last
While dental veneers can last for a very long time, their lifespan can be affected by how you maintain them. For example, you'll need to brush your teeth at least twice a day and floss daily. You also need to maintain visits at our dental office at least once every six months so your veneers can be cleaned and examined, just like your natural teeth. These habits alone can make a huge difference in their longevity. To keep your veneers in Lochwood as stain-free as possible, make sure to brush after eating richly pigmented foods or simply avoid these foods altogether if you cannot brush afterwards.
Veneers FAQs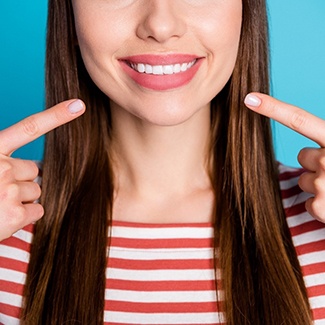 If you are preparing for veneers in Dallas, we know you probably have many questions about the procedure and what to expect after your veneers are fully in place. At Del Rey Dental, we believe in providing honest and transparent information to our patients, ensuring they feel confident about their decision to move forward with cosmetic dentistry. Below you will find a list of the most commonly asked questions about veneers. If you have any additional questions or do not see yours listed below, contact us to schedule an appointment.
Who is a good candidate for veneers?
Before you can officially move forward with veneers, it is necessary that we first evaluate whether you are a qualified candidate. In most situations, individuals with chipped, cracked, or stained teeth, or those with minor gaps or misshapen teeth are eligible to receive porcelain veneers. However, should you have serious tooth decay or gum disease, you must have these problems addressed before receiving any kind of cosmetic dentistry service. Also, if you grind your teeth, you'll need to talk to your cosmetic dentist in Casa Linda about using a mouthguard to protect your new teeth.
If I do not have veneers placed on all my teeth, how can I be sure that they will match?
Ultimately, it is your decision as to how many veneers you would like to have put into place. Should you opt to only cover those that are most visible, you may want to learn what you can do to make your full smile more uniform in color. Since veneers cannot be whitened after placed, you may choose to undergo teeth whitening to blast away stains and closely match your veneers.
Which foods can I eat, and which ones should I avoid with veneers?
After having your veneers put into place, you will need to eat softer foods in the first few days, simply until you become used to the new bite position. After several weeks have passed, you may resume normal eating habits. However, it is important that you limit or avoid certain foods, as they can damage your veneers and cause you to need a replacement. These foods include ice, hard candies, nuts, popcorn, and small seeds (pumpkin).
Are there any habits I should cease when wearing veneers?
While it is true the material used to create veneers is more stain-resistant than traditional enamel, you will need to be mindful of the lifestyle habits you choose, as they can damage and dull your new smile. It is best if you quit smoking, as this harmful habit not only negatively impacts your health, but it also causes your veneers to discolor over time. You'll also want to limit your consumption of dark-colored beverages and stop chewing on ice or inanimate objects. Also, remember never to use your teeth as tools, as this can break your veneers.