Cosmetic Dentist - East Dallas, TX
I Want a Beautiful Smile
While helping patients maintain excellent oral health is always our top priority here at Del Rey Dental, cosmetic dentist Dr. Tadros also understands how important it is for many people to have an aesthetically confident smile too. Chips, stains, gaps, misaligned teeth, and other likeminded flaws can be a serious frustration at times – thankfully, they don't have to be permanent. Our team would be happy to help you explore our available cosmetic dentistry services in further detail and determine what type of makeover plan would best suit your personal goals and preferences. We want the results to be truly dazzling! Contact us today in East Dallas to schedule a first appointment.
Why Choose Del Rey Dental for Cosmetic Dentistry?
LAVA & Zirconia Metal-Free Materials for Beautiful Restorative Improvements
Proven Opalescence Products for Dramatic Teeth Whitening
Comprehensive, Personalized Smile Makeover Plans
Porcelain Veneers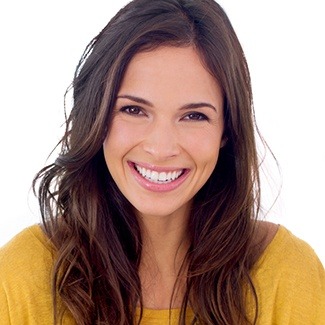 When it comes to cosmetic makeovers, many patients aren't even sure where to start. If you're not looking forward to a lengthy treatment process, porcelain veneers may be the right path forward! This style of restoration is designed as an attractive, ultra-thin shell that can fit into place over the visible surfaces of certain teeth. This means that all kinds of dental flaws, even misshapen and misaligned teeth, can be beautifully corrected all at once without anyone around you being the wiser.
Learn More About Porcelain Veneers
Dental Bonding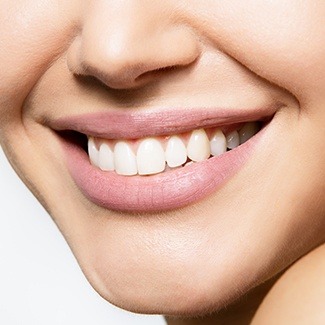 Even when dental flaws are relatively small, like little chips in the enamel or thin gaps between teeth, they can still be a source of daily irritation for image-conscious patients. Thankfully, direct bonding is a fast and simple way to undo the damage. Dr. Tadros will apply composite resin (the same material used for tooth-colored fillings) to the requested surface and sculpt it into a small, attractive addition that appears natural while still hiding the offending issue from view. In most cases, direct bonding will only take a single appointment, which is ideal for professional adults as well.
Teeth Whitening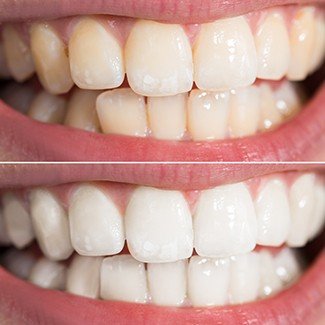 Dental staining can happen over time for a number of reasons, from poor oral hygiene to simple old age to a diet that's a little too heavy in coffee and wine. Whatever your personal situation is, it can be dramatically and beautifully reversed with the power of professional teeth whitening here in East Dallas! Dr. Tadros uses Ultradent Opalescence here in-office, which can lighten enamel by several shades over the course of a single appointment, helping you achieve your ideal look in record time.
At-Home Teeth Whitening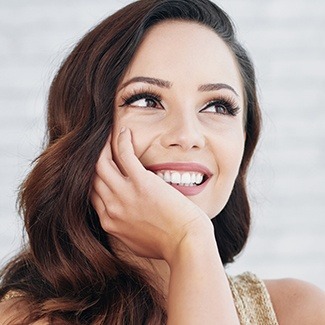 If you haven't found any success with over-the-counter whitening products from your local pharmacy, it may be time to seek out Del Rey Dental for a much more potent recommendation. Dr. Tadros offers Opalescence GO, which is a take-home kit that includes oral trays and powerful whitening gel. All the patient has to do is use their kit as directed on a daily basis, and they should see gorgeous improvements within a couple of weeks.
Tooth-Colored Fillings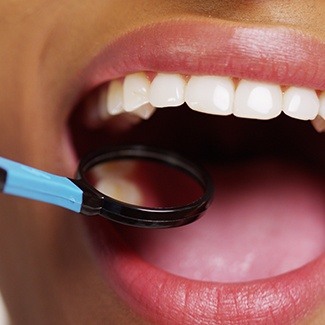 Tooth-colored fillings are crafted from flexible, attractive composite resin, and they're a BIG improvement over the metal fillings that many older patients surely remember. When it comes to treating cavities, this modern approach is nicely subtle, very comfortable, and long-lasting. Plus, it's perfectly safe for children and adults alike!