Cosmetic Dentist - Dallas, TX
I Want a Beautiful Smile
While helping patients maintain excellent oral health is always our top priority here at Del Rey Dental, Dr. Tadros also understands how important it is for many people to have an aesthetically confident smile too. Tooth chips, stains, gaps, misaligned teeth, and other likeminded flaws can be a serious frustration at times – thankfully, they don't have to be permanent. Our team would be happy to help you explore our available cosmetic dentistry services in further detail and determine what type of makeover plan would best suit your personal goals and preferences. We want the results to be truly dazzling! Contact us today to schedule a first appointment for cosmetic dentistry in Dallas.
Why Choose Del Rey Dental for Cosmetic Dentistry?
LAVA & Zirconia Metal-Free Materials for Beautiful Restorative Improvements
Proven Opalescence Products for Dramatic Teeth Whitening
Comprehensive, Personalized Smile Makeover Plans
Veneers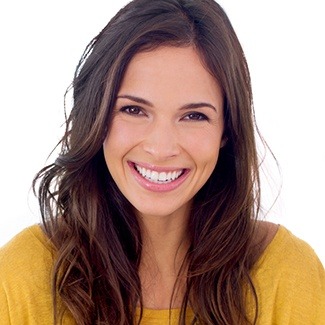 When it comes to cosmetic dentistry makeovers, many patients aren't even sure where to start. If you're not looking forward to a lengthy treatment process, dental veneers may be the right path forward! This style of restoration is designed as an attractive, ultra-thin shell that can fit into place over the visible surfaces of certain teeth. This means that with veneers, all kinds of dental flaws, even misshapen and misaligned teeth, can be beautifully corrected all at once without anyone around you being the wiser.
Dental Bonding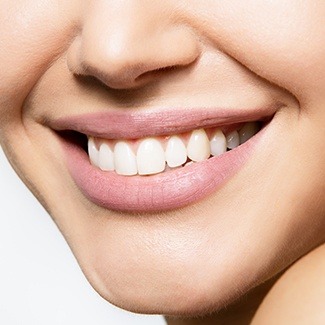 Even when dental flaws are relatively small, like little chips in the enamel or thin gaps between teeth, they can still be a source of daily irritation for image-conscious patients. Thankfully, dental bonding is a fast and simple way to undo the damage. Dr. Tadros will apply composite resin (the same material used for tooth-colored fillings) to the requested surface and sculpt it into a small, attractive addition that appears natural while still hiding the offending issue from view. In most cases, dental bonding will only take a single appointment, which is ideal for professional adults as well.
Teeth Whitening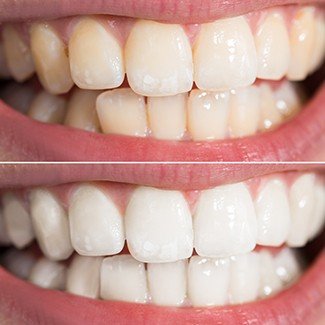 Dental staining can happen over time for a number of reasons, from poor oral hygiene to simple old age to a diet that's a little too heavy in coffee and wine. Whatever your personal situation is, it can be dramatically and beautifully reversed with the power of professional teeth whitening here in Casa View! Dr. Tadros uses Ultradent Opalescence here in-office, which can lighten enamel by several shades over the course of a single appointment, helping you achieve your ideal look in record time.
At-Home Teeth Whitening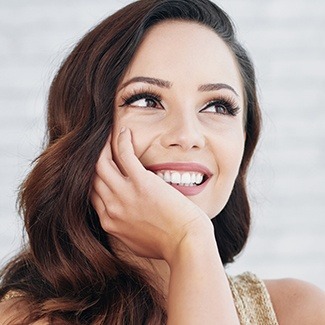 If you haven't found any success with over-the-counter teeth whitening products from your local pharmacy, it may be time to seek out Del Rey Dental for a much more potent recommendation. Dr. Tadros offers Opalescence GO, which is a take-home kit that includes oral trays and powerful whitening gel. All the patient has to do is use their kit as directed on a daily basis, and they should see gorgeous improvements within a couple of weeks.
Tooth-Colored Fillings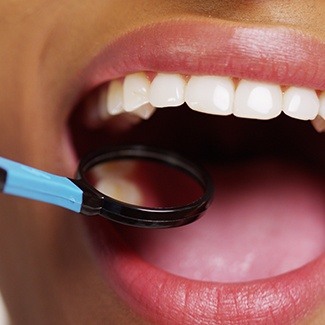 Tooth-colored fillings are crafted from flexible, attractive composite resin, and they're a BIG improvement over the metal fillings that many older patients surely remember. When it comes to treating cavities, this modern approach is nicely subtle, very comfortable, and long-lasting. Plus, tooth-colored fillings in East Dallas are perfectly safe for children and adults alike!
Learn More About Tooth-Colored Fillings
Cosmetic Dentistry FAQs
Between teeth whitening, dental bonding, crown, and veneers, there are all kinds of dental treatments that can give your smile a massive boost. While that means that there are plenty of ways to address aesthetic problems, it also presents a challenge when trying to understand everything that's on offer.
As a result, we get all kinds of questions about cosmetic dentistry—at this point, we've heard them all. Here are a few examples of questions that we get often, and that you may even be wondering about cosmetic treatments.
Is Cosmetic Dentistry Safe?
We're a team of trained professionals who understand perfectly the risks associated with just about any dental treatment, which is why we can guarantee that any cosmetic treatment you get from us will be completely safe.
Of course, not every treatment is right for every patient, and some people are at a greater risk for complications than others. This is especially true if you're dealing with outstanding oral health problems, like gum disease or tooth decay. For that reason, we'll perform a thorough exam before beginning any kind of treatment, and the first thing we'll do will be to treat these issues.
Is Cosmetic Dentistry Expensive?
Cosmetic dentistry has a little bit of a reputation for being expensive, which may have something to do with the fact that it's rarely covered by insurance. However, cosmetic dentistry encompasses a wide variety of treatments, and they come in at many different price points.
Dental bonding, for example, is relatively inexpensive. That means that you could make a great change in your smile without ruining your budget.
How Long Does Cosmetic Dentistry Last?
There are several variables that can impact how long your new smile lasts, the first of which is what treatment you decide to go for. In general, less expensive treatments (teeth whitening, dental bonding, etc.) tend to fade a bit faster, while veneers or dental crowns have a considerably longer lifespan.
Then there's the matter of how well you take care of your smile. The better you maintain your smile, through good hygiene and regular cleanings, the longer you can expect your dental work to stick around.
Does Cosmetic Dentistry Hurt?
We know that discomfort is one of the primary concerns that people have about any kind of dental treatment. Thankfully, cosmetic dentistry is completely painless. In the case of many of the least invasive treatments, like dental bonding and teeth whitening, anesthetics aren't even necessary.
Then there are treatments like veneers that require removing some enamel. In this case, we will numb your mouth completely in order to keep you completely comfortable for the duration of your time with us. In any case, the most you're likely to feel is a little bit of tenderness after the treatment, which can be dealt with easily via over-the-counter pain medicine.