Preventive Dentistry - Dallas, TX
I Need a Family Dentist
Everyone knows the old saying: "an ounce of prevention is worth a pound of cure." When it comes to dentistry, this couldn't be truer. Dr. Tadros always prefers being able to stop a dental problem early on rather than treat it after it's already caused serious damage to our patients' smiles, which is why our team emphasizes the importance of professional dental checkups, refreshing teeth cleanings, and other prevention-minded dental services whenever possible. Has it been more than six months since you or your child's last dental visit? We would love to welcome everyone in soon! Contact us today to schedule a time to come in for preventive dentistry in Dallas.
Why Choose Del Rey Dental for Family Dentistry?
We See Children, Teenagers, Adults, Grandparents & More
All-Digital Dental Technology for Added Patient Comfort & Safety
Extended Office Hours Available
Dental Checkups & Teeth Cleanings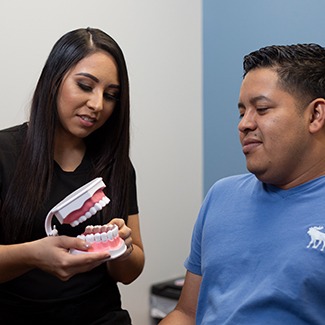 Attending regular dental checkups and teeth cleanings is a very important part of maintaining a solidly healthy smile in the long-term. That's why our team strongly recommends that patients of all ages plan to visit our dental office at least twice each year! We'll take the time to review every aspect of your oral health, pinpoint any concerns that need further treatment, and also clear away decay-causing plaque and tartar from the teeth and gums.
Learn More About Dental Checkups & Teeth Cleanings
Dental Sealants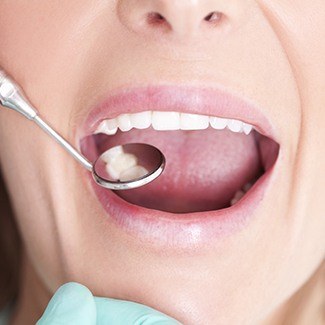 Sometimes, maneuvering the toothbrush and floss into the back of the mouth can be difficult to pull off successfully, especially for little patients with little arms who are still working on their oral hygiene habits. Unfortunately, this means that the chewing grooves in the premolars and molars have a serious risk of developing tooth decay. Dr. Tadros may recommend dental sealants for children as a quick and easy preventive dentistry measure that will help protect these teeth by creating a tough barrier that blocks out harmful bacteria and tricky food particles.
Nightguards for Bruxism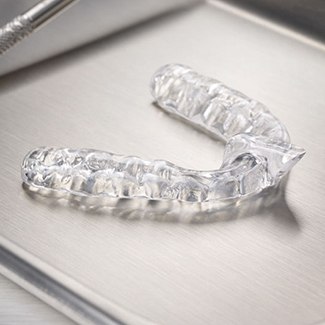 Bruxism (the fancy name for "teeth grinding") is a very common habit that affects all ages. What's worse is that many patients don't even realize they have it because they only grind while fast asleep, which leads to painful, frustrating symptoms with no clear cause. Never fear – our dental team is very familiar with the tell-tale signs of bruxism, and we'll be sure to let you know if we discover them during your next dental checkup. A high-quality, custom-made nightguard can be created to protect the rows of teeth from harmful contact with one another, finally helping you or your loved one rest without worry.
Fluoride Treatments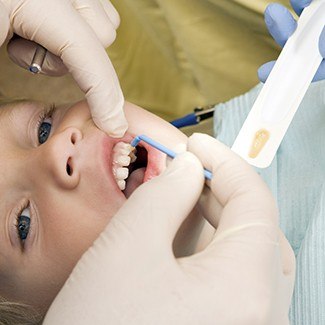 Fluoride can be found in all kinds of oral hygiene products on the store shelves, as well as in many foods and even the water that pours out of the kitchen sink at home – but why is that? This natural mineral has been shown through countless years of dedicated research to be a smile-inducing addition to patients' diets, helping to strengthen tooth enamel and reduce the risk of cavities. Children especially should be receiving plenty of daily exposure to fluoride for the best results, which is why Dr. Tadros may recommend professional fluoride applications here in Dallas for an added boost of protection against tooth decay.
Children's Dentistry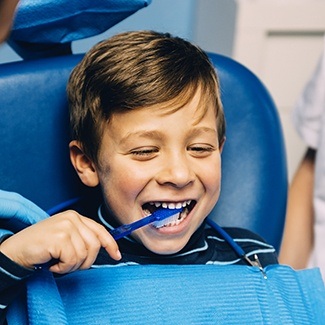 At Del Rey Dental, we love being a family-friendly dental practice! Children are a HUGE part of our dental office, and Dr. Tadros works hard to leave every special little patient with a big smile on their face through gentle, friendly dental care that puts their individual needs first. Our team offers several kid-friendly dental services that will grow with them throughout the years, including comfortable dental checkups, tooth-colored fillings, custom-made nightguards, dental sealants, fluoride, and more.
Learn More About Children's Dentistry
Gum Disease Treatment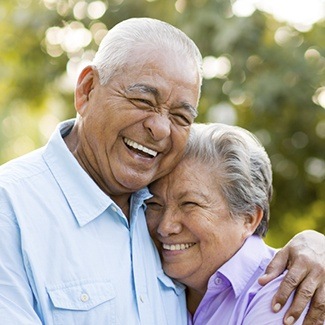 Gum disease may start out as a relatively harmless problem – maybe you notice a little blood in your spit after brushing and flossing, or maybe your gum tissue looks a little puffier than usual in the bathroom mirror. Unfortunately, untreated cases can quickly worsen and start threatening your smile and overall health, which is why Dr. Tadros wants to intervene as early as possible with dedicated gum disease treatment. We offer scaling and root planing, which is an in-depth cleaning that will eliminate dangerous plaque buildup from under the gum line. Additionally, ARESTIN antibiotics can go a long way towards getting rid of additional harmful bacteria and treating the deep periodontal pockets.