Metal-Free Dental Restorations - Dallas, TX
Rebuild Damaged & Hurting Teeth Seamlessly
Traditionally, dentists have relied on dark-colored dental metals like gold and silver for helping injured and decayed teeth bounce back from painful damage. While effective enough in bringing back dental strength and functionality, this style of treatment still often resulted in a loss of self-confidence because of the new, unnatural-looking smile addition.
At Del Rey Dental, we're proud to now offer an alternative to this age-old restorative method! With LAVA™ Zirconia, our patients can look forward to regaining a new "tooth" that's still strong and long-lasting while also blending right in beautifully with the rest of the smile. Contact our dental office if you have further questions about metal-free dental restorations in Dallas, or if you'd like to go ahead and schedule a first visit with Dr. Tadros.
Why Choose Del Rey Dental for Metal-Free Restorations?
Proven LAVA & Zirconia Brands for Superior Aesthetics
We See Children & Adults
Comfortable, Modern Dental Office Space
What Are the Benefits of Metal-Free Dental Restorations?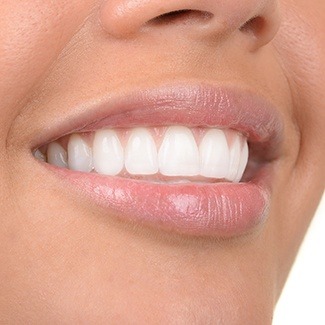 Zirconia is extremely attractive and lifelike, to the point that it even reflects light in the same way as natural tooth enamel does. It's very likely that you won't even be able to distinguish it from the rest of your smile once the procedure is complete!
In addition to its superior aesthetic quality, this metal-free material is also remarkably strong and durable, allowing for plenty of proper bite function without constant worry about breakage.
In most cases, patients can expect their new dental crown or similar restoration to last for 10-15 years with proper maintenance. However, there are also plenty of instances where the restoration stands strong for the rest of the person's life!
LAVA materials are 100% biocompatible, which means that even patients who have experienced painful sensitivities or outright allergies to common dental metals in the past can receive them without worry. This also means that general oral sensitivity to hot and cold temperatures will be greatly reduced as well, leading to improved day-to-day comfort.