Tooth-Colored Fillings - East Dallas, TX
Get Rid of Cavities Without Dark-Colored Spots
Older patients surely remember the days of having their cavities filled with metal amalgam – in fact, you may still have a few of these old-school fillings today! At Del Rey Dental, we're happy to let you know that there's a much better alternative today: tooth-colored composite resin. This modern style of filling blends right in with natural tooth enamel and even helps to strengthen the tooth over time, resulting in a healthier, happier smile all-around. Contact our East Dallas dental office today to schedule a first appointment! Dr. Tadros is happy to see patients of all ages and whole families.
Why Choose Del Rey Dental for Tooth-Colored Fillings?
High-Quality Composite Resin for Healthy, Durable Improvements
All Ages Welcome
In-Network With Most Major Dental Insurances
The Tooth-Colored Filling Treatment Process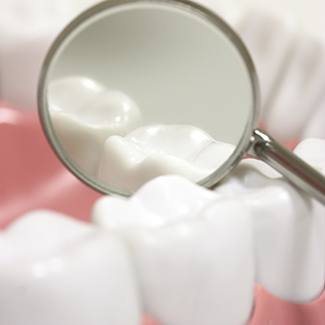 In most cases, the placement of a new, tooth-colored filling will only require one appointment. Dr. Tadros will start by comparing our available shades of composite resin to the patient's natural enamel shade, determining the most precise and attractive match possible. Once we feel confident about our decision, the decayed portions of the tooth are removed and the composite resin is directly applied so that it can be sculpted into a lifelike addition that rebuilds the dental structure. Finally, it's hardened in place with a hi-tech curing light and final adjustments are made for the most comfortable and seamless result possible.
What are the Benefits of Tooth-Colored Fillings?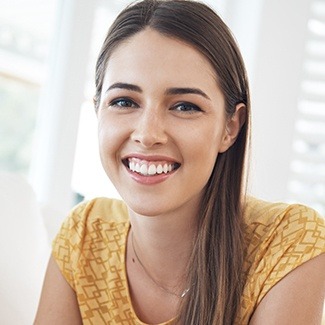 As the name implies, composite resin blends right in with natural tooth enamel and is very hard to point out in a patient's smile.
Because composite resin forms a direct bond with the natural tooth, the remaining structure is actually strengthened. Dr. Tadros can also sculpt much smaller fillings than with traditional amalgam and preserve as much of the original tooth as possible.
Because tooth-colored fillings don't contain any metals, any uncomfortable oral sensitivity thanks to hot and cold foods is kept to a minimum.
Tooth-colored fillings can last for 10-15 years or even longer with the help of good oral hygiene habits at home and regular professional checkups.