Dentist Near Casa View, Dallas, TX
Delivering Healthy Smiles in Dallas
When it comes to keeping Casa View dental patients smiling, generations of families have relied on the team at Del Rey Dental to deliver healthy, attractive smiles that last a lifetime. As a dentist near Casa View, we are happy to offer a range of dentistry services to meet your oral health care needs and goals at any age. For your convenience, we are happy to set aside a block of dental appointments on the same day, so you can bring every member of the family to see us in one trip. If you're new to the Dallas-Fort Worth Metroplex or you're just looking for a dental office that can accommodate the needs of your whole family, it's time to call Del Rey Dental. Conveniently located in the Casa View area, our dental office is happy to welcome new patients to visit us for all of their oral health care needs.
Meet Your Del Rey Dental Team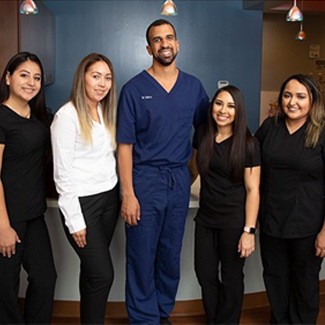 When you visit Del Rey Dental, your oral health will be in the capable hands of our skilled general dentist, Andrew Tadros, DDS. Dr. Tadros grew up in Southern California, but he has greatly enjoyed his time in the past several years, making Dallas his home. He put his years of training and experience to use helping patients of all ages achieve and maintain their healthiest smiles. In order to deliver the standard of dental care that he desires, Dr. Tadros has surrounded himself with a team of dentistry professionals who truly care about helping people develop healthy smiles they feel proud sharing. When you visit our Casa View dental office, you won't be just another set of teeth. Instead, you'll always be greeted warmly, and our team members will take the time they need to answer your questions, explain your oral health care options, and ensure you feel completely confident before we begin any treatment plan. In short, we personalize your dental care to meet your needs instead of offering one-size-fits-all solutions.
Dental Services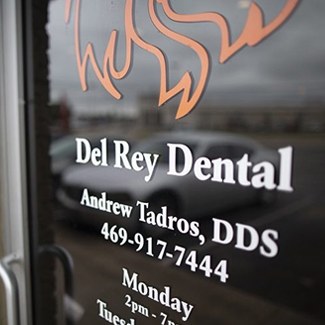 Most Casa View area dental offices will offer a range of preventive, restorative, and cosmetic dentistry services. The Del Rey Dental team is happy to provide all of these basic oral health care services, and we offer a number of unique dental treatments as well, including:
We accommodate adults and children in our dental office, so you can bring every member of the family to see us instead of making multiple trips.
While some dentists refer out for specialty treatment, we're happy to provide smile renewing gum disease treatments for even the most advanced cases of periodontal disease.
Tadros has advanced training that allows him to address complex cases, and he can even create a complete smile makeover plan, combining numerous cosmetic and restorative dentistry services.
When you're experiencing a dental emergency, we are happy to offer same day emergency dentistry appointments for those in need of urgent dental care.
We provide advanced dental implant supported tooth replacement plans to restore lost teeth from the roots up.
Affordable Dental Treatment Options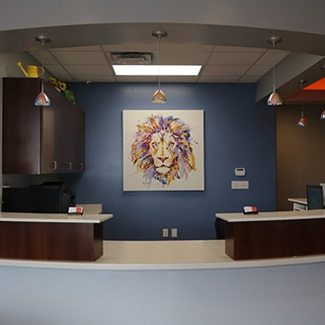 To make the costs of your dental care more affordable, we're happy to process and file dental insurance claims for most major providers. We work with insurers every day, so we're familiar with policies and what treatments are covered. This means we can make the most of your benefits to minimize the out of pocket costs of your covered dental services. If you want to spread the cost of your dental treatment over several smaller payments, we are happy to work with third party financiers to offer low and no interest financing plans.
We Care About Casa View & Surrounding Communities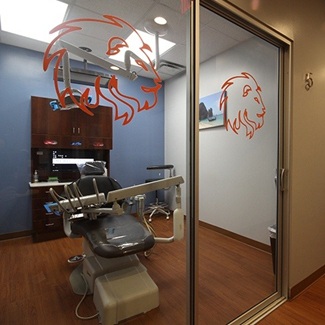 Our commitment to keeping Casa View and Dallas families smiling doesn't stop when we leave our dental office for the day. We are committed to supporting our Casa View families, friends, and neighbors in any way we can. That's why our team gives back on a regular basis, offering support for local charitable organizations, volunteering in schools and at community events, and funding local youth sports teams and clubs. If you regularly participate with a local charity, club, or event, please let us know. We would love to have you join us at any of our community events.