Delta Dental Insurance – Dallas, TX
Enjoy Affordable Dental Care
Your dental care is invaluable to ensuring your smile stays healthy and beautiful for a lifetime. Besides brushing and flossing at home, the American Dental Association also recommends you visit your dentist twice a year for a teeth cleaning and dental checkup. Although you may think preventive dentistry appointments are unnecessary, this could not be further from the truth. They help reduce your long-term dental expenses because they allow you to maintain your oral health. Now, it is easier than ever to get the care you need while staying within your budget. Dr. Tadros is a dentist who accepts Delta Dental insurance in Dallas and provides personalized, affordable dental services.
Delta Dental Coverage Availability & Fees
Delta Dental is a leading provider for comprehensive dental coverage. Every month you pay premiums for your insurance policy, which gives you access to the preventive services your smile depends on to stay healthy. With dental insurance built on a foundation of prevention, you can get the routine services you need to keep your teeth and gums healthy. This reduces the need for costly dental treatment in the future. In fact, you can save $8 to $50 on restorative or emergency services for every $1 you spend on prevention.
Unfortunately, even with the best prevention, a complication can still arise, like a cavity. Your dental insurance allows you to quickly reinstate your oral health to prevent the issue from worsening. After paying your annual deductible, you are given a yearly allowance to use toward your restorative treatments.
Depending on your specific insurance policy, you could benefit from:
100% preventive coverage.
80% minor restorative coverage.
50% major restorative coverage.
It is recommended you visit an in-network dentist to make the most of your insurance, like Dr. Tadros. He has pre-negotiated rates with Delta Dental to reduce the amount you need to pay out-of-pocket. Although it is often preferred by your insurance company to visit a dentist who is in your network, you still have the freedom to go to any location that accepts your insurance. If you are outside of your network, we still help you maximize the value of your policy to keep your treatment affordable.
Meet Tony, Dental Office Manager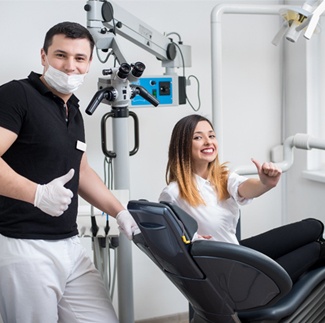 Less than 3% of Americans meet or exceed their annual coverage. Often, it is because they do not fully understand how their benefits work. We do not want to see your benefits expire. Our dental office manager, Tony, is here to help you make the most of your coverage.
Supported by nearly a decade in the dental field, he understands how insurance policies work and how they can be used to keep your treatments affordable. He takes the time to explain how your benefits are being used while working on your behalf with the insurance company. If there is a time when your treatment exceeds your insurance coverage, he will discuss your payment options, so nothing stands in your way of a healthy smile.
Schedule a Dental Appointment Today!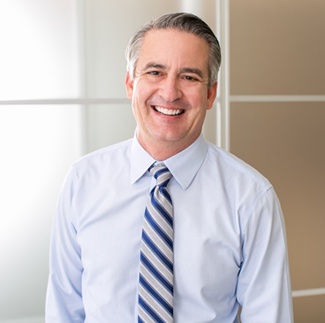 If it is time for your next teeth cleaning and dental checkup, do not wait. Contact our dental office today to schedule your next visit.