Why it's Better to Let Your Dentist in East Dallas Save Your Tooth If Possible
Posted by Del Rey Dental on Mar 20 2019, 06:20 AM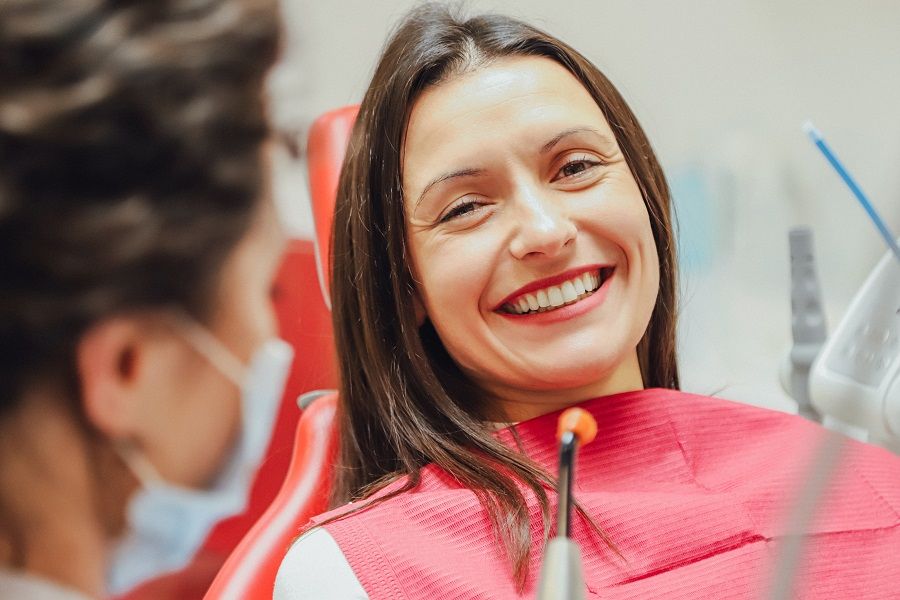 Your dentist in East Dallas has many possible ways to treat an aching tooth. The oldest and best-known method is extraction. But is this always the best option? In most cases, the patient will come out ahead by letting the dentist save the tooth if possible. That's because extraction is often anything but simple. Not only that, but even a single missing tooth can lead to more problems down the road.
The Ins and Outs of Tooth Extraction
"Just pull it, doctor." Almost every dentist has heard that phrase at one time or another. It makes perfect sense in some cases, such as when the tooth is too damaged to save or the discomfort is especially severe. other times, however, extraction is best avoided. That's because it can lead to unforeseen complications such as these:
Prolonged surgery: a tooth that's in an advanced state of decay is suffering severe internal problems. It may have already broken into multiple pieces beneath the gum line. If this is the case, then your dentist may need to perform extensive work to remove all the fragments. Not only does this take time, it can also increase patient discomfort.
Risk of infection: an extracted tooth leaves behind a dark, moist depression in the patient's oral profile. This is the perfect breeding ground for harmful bacteria, like the kind that cause cavities.
Aesthetic issues: this is especially a problem if the post-extraction gap affects the patient's visible teeth. You can't dazzle the world with your smile if it suffers from open spaces.
Not the End, Just the Beginning
Your teeth are like any good organization: they work best when all of the members are strong, healthy, and present. Extraction may provide short-term pain relief, but only at the expense of your overall oral health. The remaining teeth must work extra hard, which can eventually cause them to fail. This is how many people end up needing dentures or other forms of restoration.
Alternatives to Extraction
One way your dentist can save a distressed tooth is with a filling. This procedure eliminates pain and infection and protects the tooth from further damage. Properly placed fillings can last 20 years or longer. Modern tooth-colored filling material makes this a smile-friendly approach to treatment.
Another option is to perform a root canal. This is a more extensive form of treatment in which the dentist removes infected pulp and nerve tissue all the way down into the roots of the tooth itself. The inside is then treated with a special sanitizing agent and a filling applied. Your dentist may also recommend a crown to protect the tooth and restore lost functionality.
Root canals have an undeserved reputation for being uncomfortable. In reality, modern root canals are not only more effective than ever before, but they're also gentle on the patient. Most patients compare the experience to a typical extraction in terms of discomfort. Yet the benefits of a root canal can last a lifetime.
Tooth extraction is sometimes necessary; of this there is no doubt. In most cases, however, it's better to choose one of the alternatives discussed in this post. Ask your regular or emergency dentist about these options during your upcoming appointment. That's the best way to keep your smile strong and healthy over the long term.
About the Author
Dr. Andrew Tadros studied dentistry at the University of the Pacific in Stockton California before moving to the East Dallas area. His broad base of knowledge and expertise allows him to treat a wide variety of dental conditions. Dr. Tadros is a proud member of the American Dental Association (ADA) and the Texas Dental Association. You can reach his office online or by calling 469.917.7444.